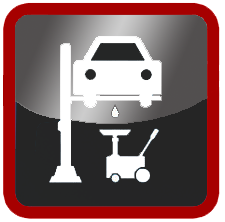 At Victory Toyota, you save even more on used cars, trucks and SUVs with our "No-Cost" Victory Toyota Pre-Paid Maintenance (VTPPM) and Roadside Assistance offering.  Help keep your pre-owned Toyota vehicle performing at its best, and the first year or 15,000 miles of maintenance is on us!
When you purchase your used Toyota from Victory Toyota, we include a one year or 15,000 mile Complimentary Maintenance Plan at the time of your purchase. This plan also includes complimentary Roadside Assistance as described below. That way you can enjoy peace of mind AND vehicle maintenance savings after you buy!  You get both convenience and value while helping to ensure that your vehicle is performing at its best. Additionally, you can have confidence in how your maintenance is performed, because it will be handled by our experienced, certified technicians. 

CONVENIENCE
As part of the program, you receive a prepaid maintenance plan package that fits easily into your glove compartment. Whenever you come in for a scheduled maintenance service during your coverage, all you have to do is to show your Pre-paid Maintenance Plan Card to your Victory Toyota Service Advisor during service write-up. Our service team is trained in advance and know what is covered under your plan, so dropping off your vehicle is easy and efficient.
SERVICE REMINDERS
We send you a service reminder about 30 days prior to any scheduled service based on your vehicle and your individual driving characteristics.
COMPUTERIZED SERVICE HISTORY
An added bonus is that at the end or your plan's term, we give you a detailed Computerized Service History of all the covered maintenance we performed on your vehicle. This can can add to your vehicle's resale value.
THE FOLLOWING SERVICES WILL BE PERFORMED AT EACH SCHEDULED VISIT (1)
Oil and Filter Change* and Multi-Point Inspection, that can include:
FLUIDS INSPECTED AND REPLENISHED:
Brake Master Cylinder
Clutch Master Cylinder
Transmission
Differential
Coolant
Windshield Washer
Power Steering
Transfer Case (applicable vehicles)
VISUAL INSPECTION OF:
Air Filter
System Hoses (cracking/leaks)
Drive Belts (cracking/damage/wear)
Axle Boots (damage/leaks)
Shock Absorbers/Suspension
PCV Valve (if applicable)
Cooling System
Exhaust System/Muffler
Tire Wear
Tire Pressure Check and Adjustment
Windshield Wipers
We find that this multi-point inspection of all the most critical components in your vehicle helps by identifying potential issues, such as unusual or excessive wear. Early detection can reduce the possibility of a part failure which can save you money and prevent a break-down.
24 HOUR ROADSIDE ASSISTANCE (2)
Your Complimentary coverage also provides you with 24-hour roadside assistance for the full term of your Agreement. 
FULL-TERM COVERAGE INCLUDES (3) 
Lockout Protection
Flat Tire Changes
Jump Starts
Fluid Delivery
Towing for Mechanical Breakdown and Collision Recovery
ADDITIONAL AUTO CARE PLANS ARE AVAILABLE
Several extended maintenance plans are available for purchase to meet your driving needs. 
2 years/25,000 miles (4)
3 years/40,000 miles (4)
4 years/55,000 miles (4)
1) Additional services may be recommended by your servicing dealer. These additional services are not covered by your Agreement and are your responsibility.
2) Roadside assistance is provided by and/or through Cross Country Motor Club, Inc., except in Alaska, California, Hawaii, Oregon, Wisconsin and Wyoming, where services are provided by and/or through Cross Country Motor Club of California, Inc.
3) Maximum $100 per occurrence, does not include parts and fluids.
4) Whichever comes first.
*based on 5,000 mile service interval with OEM recommended oil
** 1 Year 15,000 Complimentary coverage only valid on used vehicles with 80,000 miles or less
** No refund value for the 1 Year 15,000 Complimentary coverage
*** Lexus Vehicles Excluded From This Plan.
Victory Toyota...Where Everyone Drives Away a Winner!
Get More Information About Victory Toyota Pre-Paid Maintenance